Every March Valencia is preparing to receive the spring with the Fallas.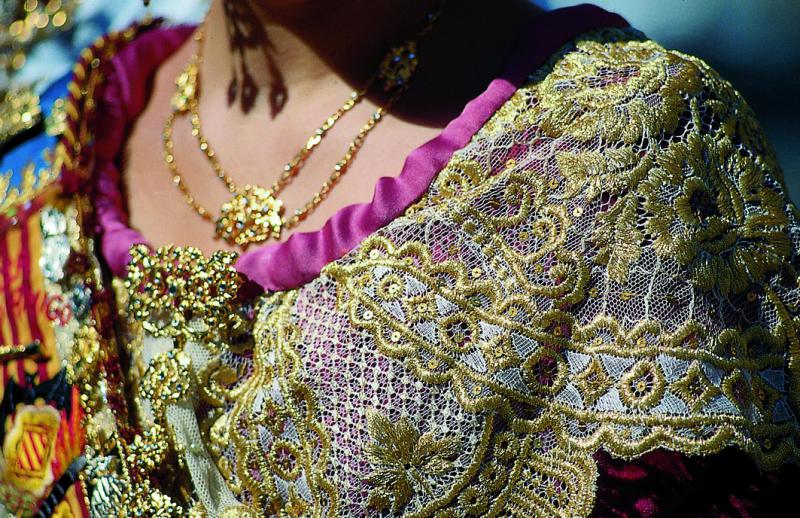 Fallas is a festival that is celebrated from 15th to 19th March in the Valencian Community.
Officially they start on the last Sunday of February with the Crida, when, from the Serrano Towers, the Falleros invite everyone to join the festivities.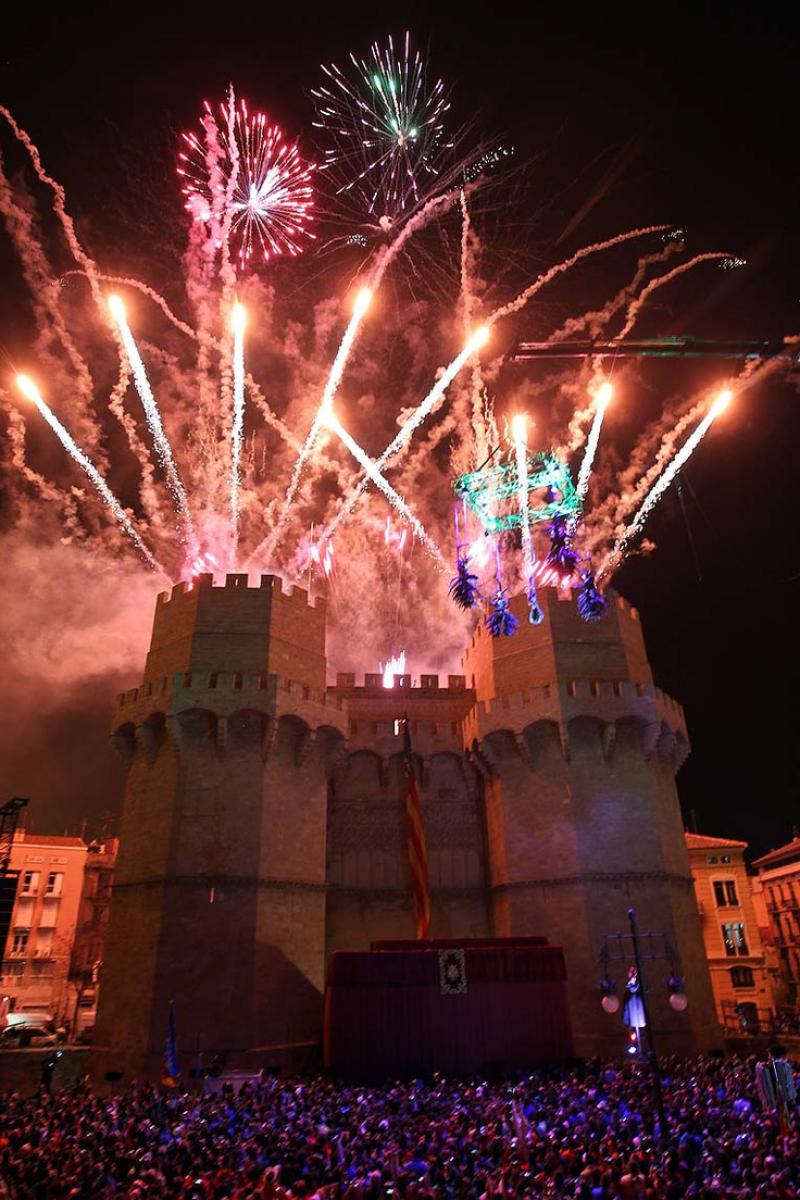 The folk version of the origin of Fallas is that they were initiated by the carpenters, who burned on the eve of their patron's day, San Jose', in a purifying bonfire, old leftovers lumbers, cleaning the workshops before Spring. In fact, falla means torch.
Current fallas are no longer made by wood, but they are built with materials like cork and paper. The Fallas, meant as the monuments, represent satirical scenes that are related to events that occurred throughout the year.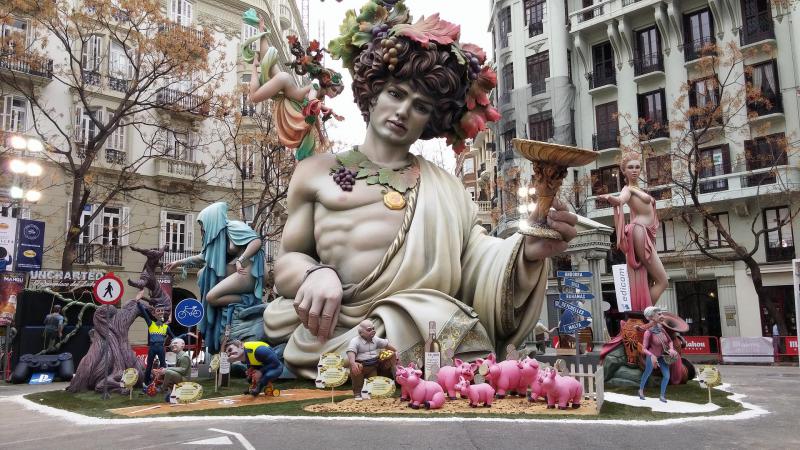 Valencia is the city of firecrackers and the city of running, too. So you can not miss the "fireworks gala" on February 4th and the "sport gala" on February 19th.
From February 5th you can visit the exposition of the Ninot, the typical monuments of Fallas, in the Museum of Science Prince Felipe.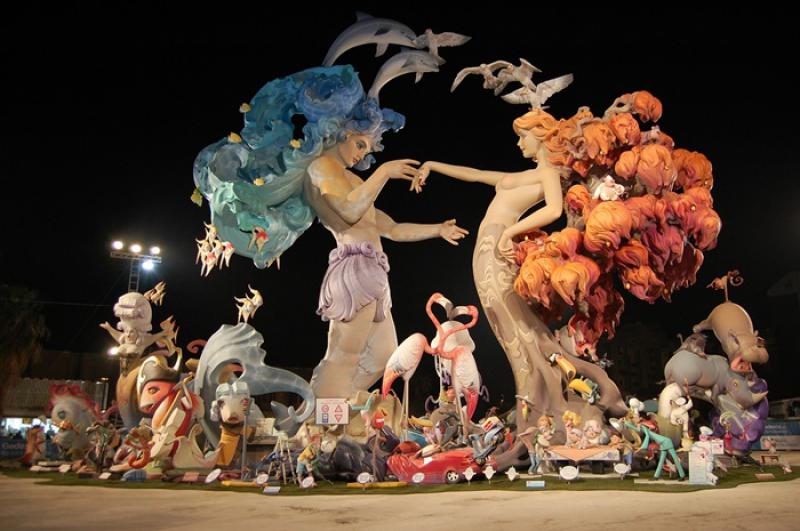 From 1st to 19th March the Mascleta' starts every day at 14.00 in the square of the City Hall.
It is a series of firecrackers with a certain power that continually fired with the basic purpose of producing noise.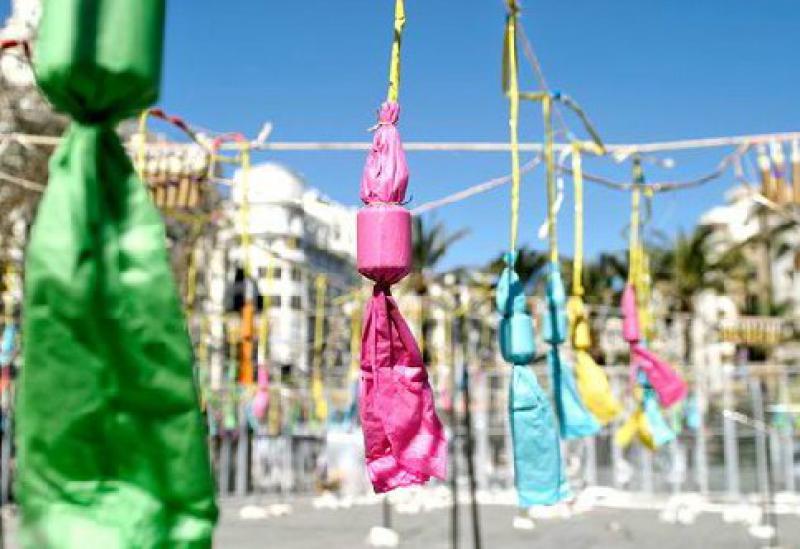 On March 15th the Planta' marks the beginning of the Fallas week, when the monuments leave the workshops.
In Valencia there are 400 fallas commissions and each one of them installs its falla in one of the city streets.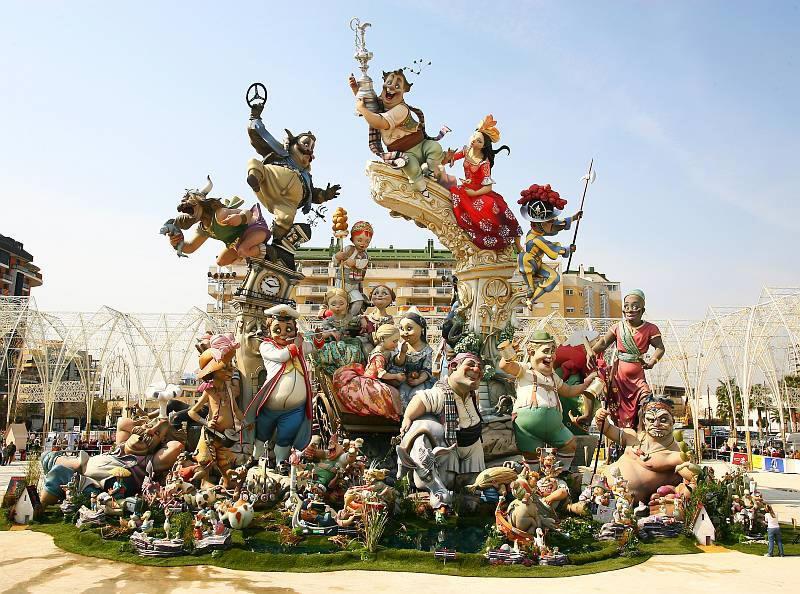 On March 17th and 18th you can enjoy the parade (Ofrenda de flores) of all the falleros in their traditional cloths carrying a bouquet of flowers. A figur of the Virgin made of wood is installed in the square of the Cathedral (Plaza de la Virgen), so that the bouquets are placed on the empty shelves and is putting together the mantle of the Virgin.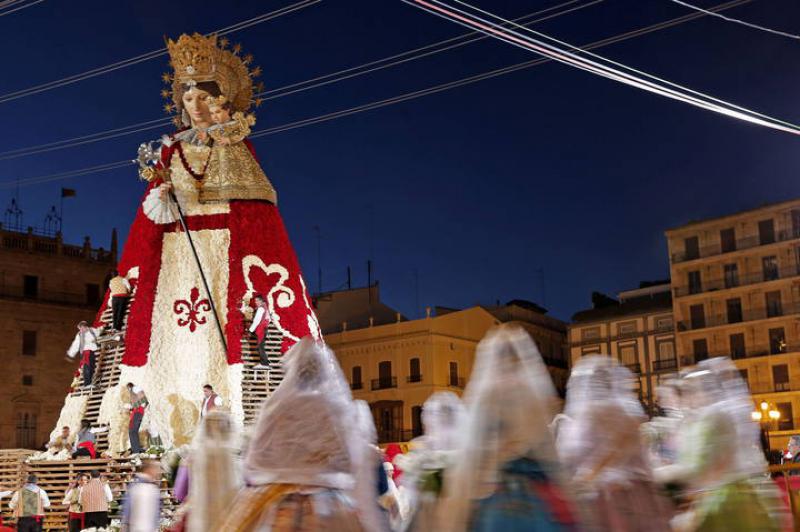 The famous Nit del Foc (night of fire) is the largest fireworks display of the Fallas in Valencia. It is celebrated on March 18th at 1.30am near the Bridge of Flowers. The public can enjoy a large number of visual and sound effects, flashing sets, different phases of balloons and parachutes, double wheels rise and set of lightning illuminate the sky with lots of colors.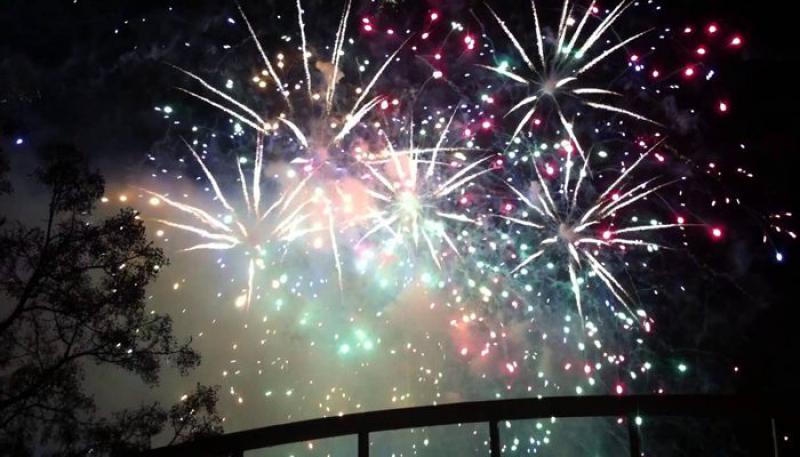 The festival ends with the
Crema'
of all
fallas
. It begins at 22:00 and they burn the monuments.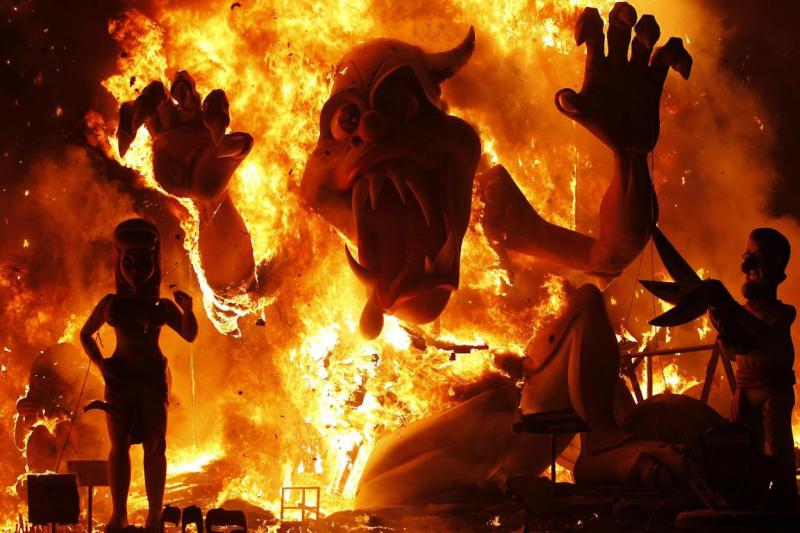 Traditions concerning Fallas are many and attractive, come and discover them in Valencia during its best period of the year!